Pray for the Holy Souls!

Who Are the Holy Souls?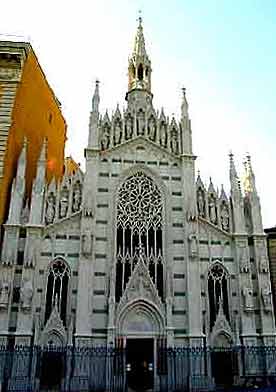 Souls who need to be purified
The Holy Souls in Purgatory are those which, at the time of death, were in a state of grace, but who need to be purified before they enter the beatific vision. The Catechism of the Catholic Church (1030 – 1031) teaches that
All who die in God's grace and friendship, but still imperfectly purified, are indeed assured of their eternal salvation; but after death they undergo purification, so as to achieve the holiness necessary to enter the joy of heaven.
Each year pilgrims travel to pray for the holy souls and visit the Museum of the Holy Souls in the Chiesa del Sacro Cuore del Suffragio (Church of the Sacred Heart of the Suffering Ones) in Rome. For more information on praying for the holy souls, read our Masses page.
About the Author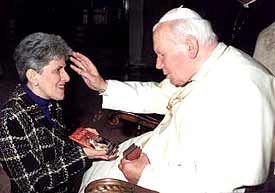 Susan Tassone
Susan Tassone has long been a passionate champion for the holy souls in purgatory and is recognized as leading the "purgatory movement" in the United States. She is a best-selling author whose first work, The Way of the Cross for the Holy Souls in Purgatory, has sold more than 75,000 copies. In addition to her many writings on behalf of those in purgatory, she is a popular speaker and frequent guest on radio and TV shows. Susan holds a master's degree in religious education from Loyola University and has had the honor and privilege of being granted two private audiences with Blessed Pope John Paul II, who bestowed a special blessing upon her and her ministry for the holy souls.